Biosis has copped a fine result digging for evidence of the old Wodonga Police Station, lock up, bond store and court house.
An underground water tank filled with old number plates alerted Places Victoria to the possible heritage buried beneath the used car yard in High Street Wodonga. Places Victoria engaged Biosis archaeologist Gary Vines to carry out research and test excavations to determine what might survive beneath the bitumen. The initial investigation showed promise and following the appropriate archaeological consents, a salvage excavation was conducted with the help of a large backhoe. The foundations of the buildings were traced, and a toilet pit revealed the discarded scraps of the policemen's lunch – chicken and rabbit bones, mussel and oyster shells, ribs and a tea cup, as well as some large rat skeletons, confirming the oral history that the buildings were in a dilapidated state in their later years. Members of the Wodonga Heritage Society and former police who worked at the station assisted with stories and documents to build the full picture of the site.
The police station complex was constructed in the 1870s, demolished in the 1960s, and was one of four separate sites where the police and court house has been located.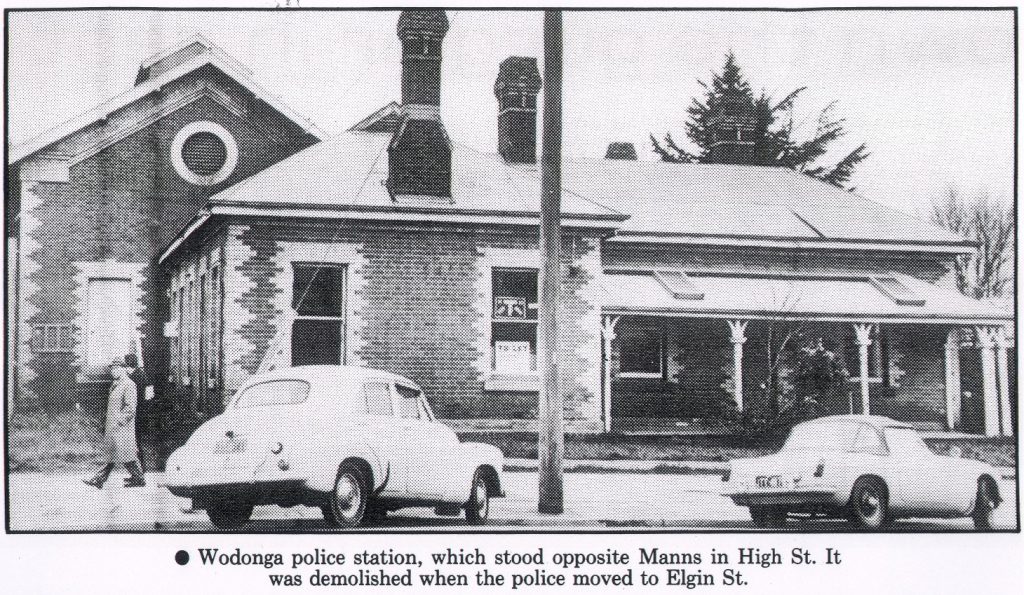 Some articles concerning the Wodonga Police Station dig
The Border Mail: Station sees light of day
Yahoo News: Echos of the past unearthed (video)